The Story
Meet Afeefah, Aleena, Ayse, Maisha, Mariam, and Marwa. Among the many things these women have in common—being Muslim, children of immigrants, and females in STEM— it is their shared love for poetry that brings us Our Ancestors Did Not Breathe This Air. As undergrads at MIT, they often gathered in dorm rooms to write and read aloud poetry. When the COVID-19 pandemic suddenly sent them to various corners of the world, they continued to write together over Zoom calls. In the midst of utter chaos, political instability, and loss, poetry was their grounding medium. Together the six crafted this poetry collection, which was soon picked up by a new publishing press: Beltway Editions.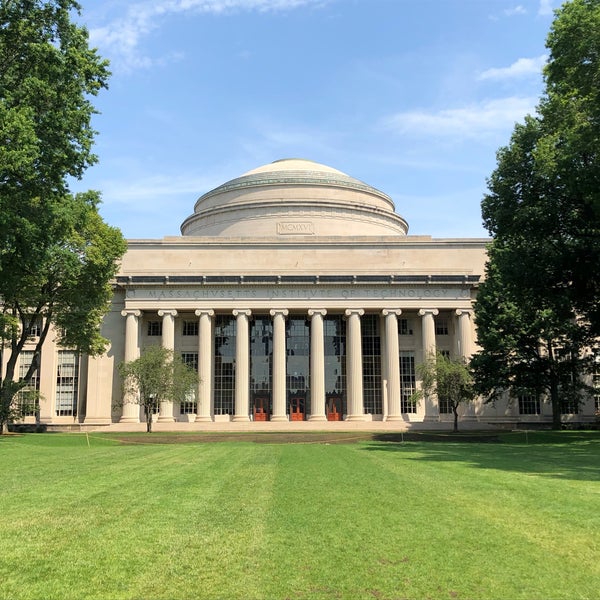 About the Poets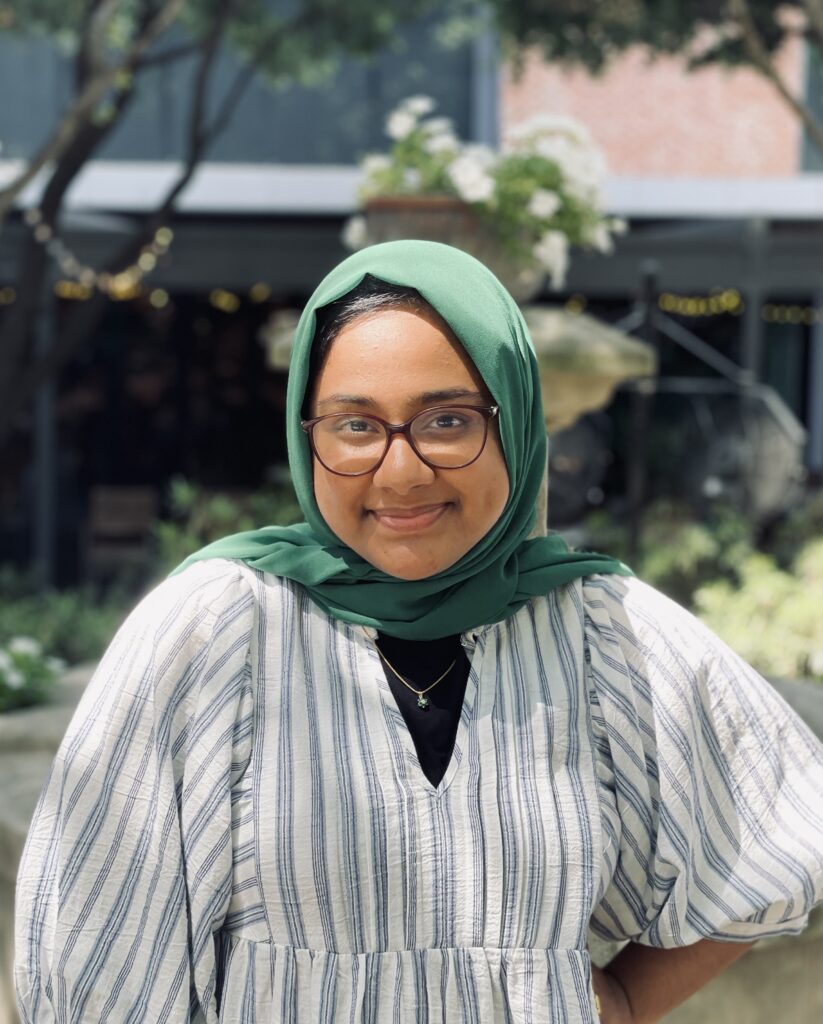 Afeefah Khazi-Syed
Afeefah Khazi-Syed was born and raised in the DFW metroplex but has always called two places home: the suburbs of Texas and her grandparents' homes in Southern India. After studying biological engineering with a minor in urban studies at MIT, Afeefah finds herself on a new journey as a first-year medical student at UT Southwestern. She attributes her love for writing and storytelling to her grandparents' bedtime stories and the many writing mentors she has found throughout her life, from high school English teachers to other immigrant writers. Afeefah views poetry as a deeply personal exchange of experiences.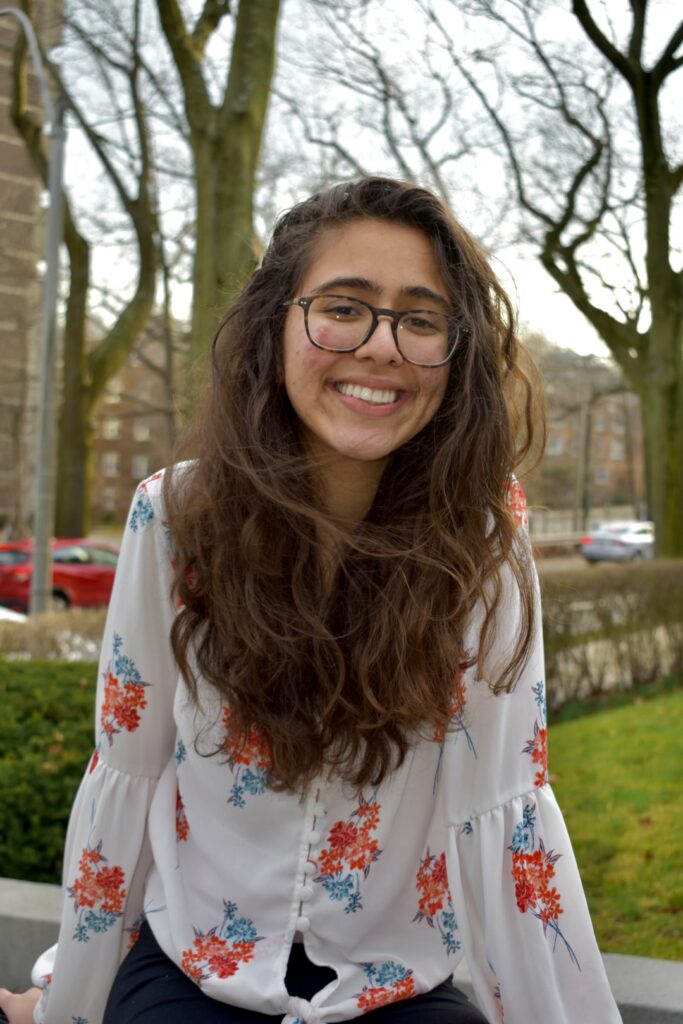 Aleena Shabbir
Aleena Shabbir was born in Queens, New York and has lived in New York ever since. As a Pakistani-US-American, she cherishes connecting with a multitude of cultures, in addition to her own roots. Many years after the minor poetry lessons she had taken in elementary school, Aleena found a community with these fellow poets who have taught her how to express herself creatively and comfortably; she is forever grateful for them and their care. Having studied data science/operations research and different fields of applied mathematics, Aleena hopes to one day work in policy development with a quantitative background. Aleena usually enjoys reading, anything to do with nature, traveling, and pursuing adrenaline inducing experiences.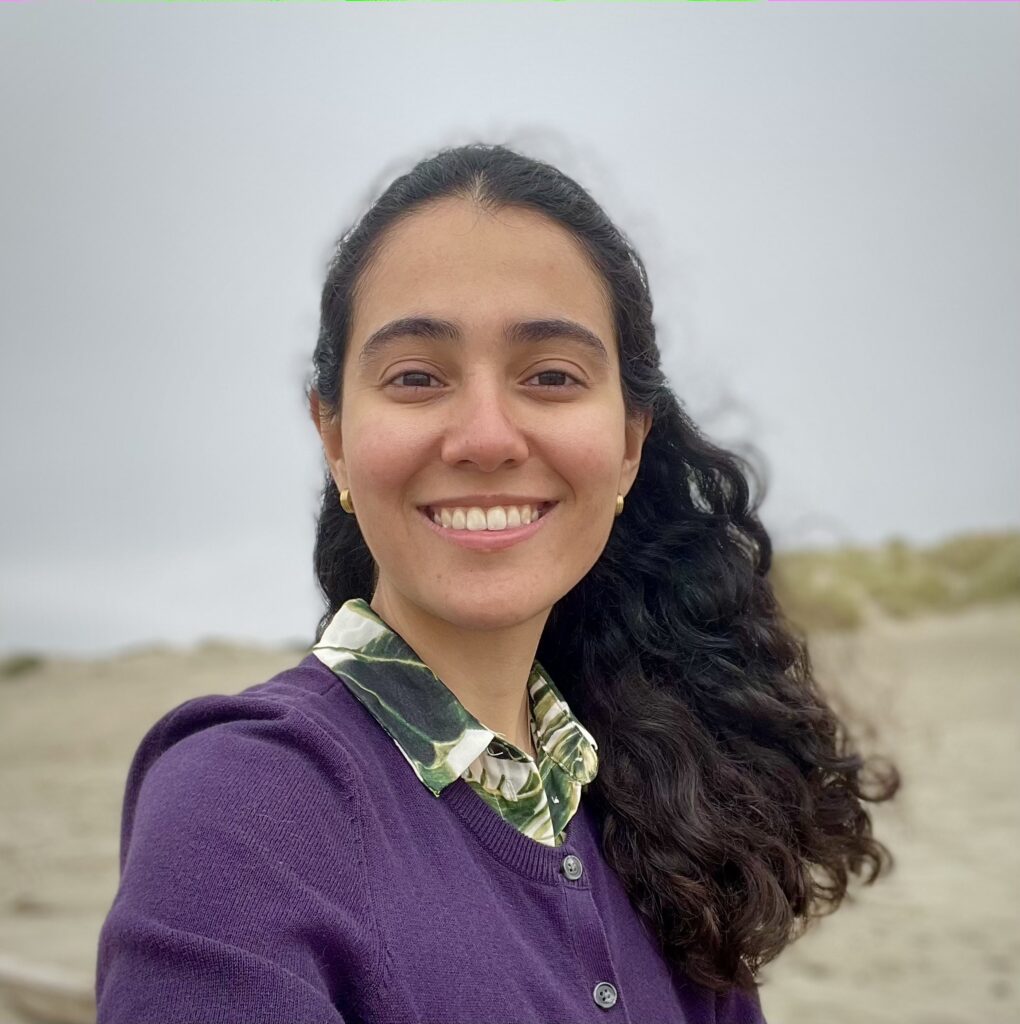 Ayşe Angela Guvenilir
Ayse Angela Guvenilir was born in Austin into a family with a Turkish father, a Venezuelan mother, and three older brothers. Growing up in Texas, France, and various parts of upstate New York, Ayse has always used reading and writing for connection, reflection, and relaxation as she moved from place to place. She sees poetry in particular as a form of writing that can surpass the bounds of what words are expected to be, in turn connecting her with others. Ayse got her bachelor's degree in biological engineering with a minor in creative writing from MIT and is currently a master's student in the Biomechatronics Group at the MIT Media Lab. Through her work, Ayse aims to empathize, educate, and inspire, the way that the works of others have always done for her.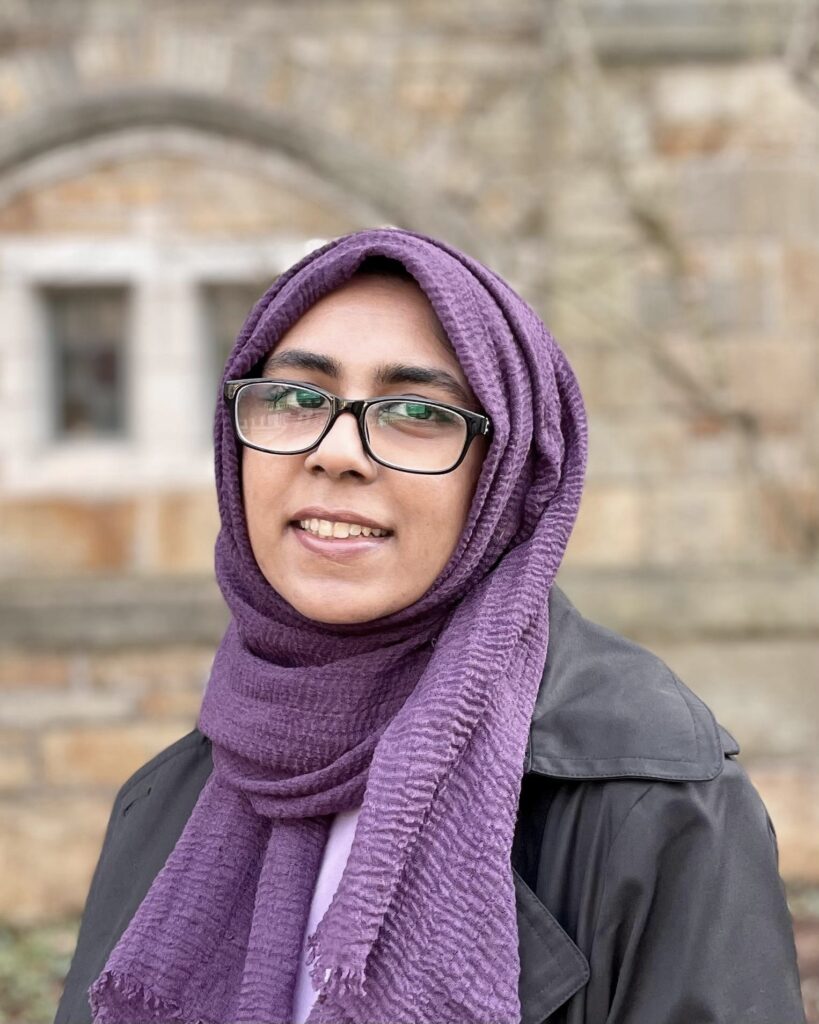 Maisha M. Prome
Maisha M. Prome was born in Dhaka, Bangladesh and has moved back and forth between Bangladesh and the United States throughout her life. Maisha used to write poetry as a child growing up in New York City, but rediscovered it in college while taking classes for her writing minor. Aside from poetry, Maisha enjoys all things creative, from baking to crocheting to writing fiction. She has won awards for her short stories and hopes to continue writing alongside working in research and education. Maisha graduated from MIT with a degree in biological engineering. She is currently pursuing her Ph.D. in biological sciences at Yale University.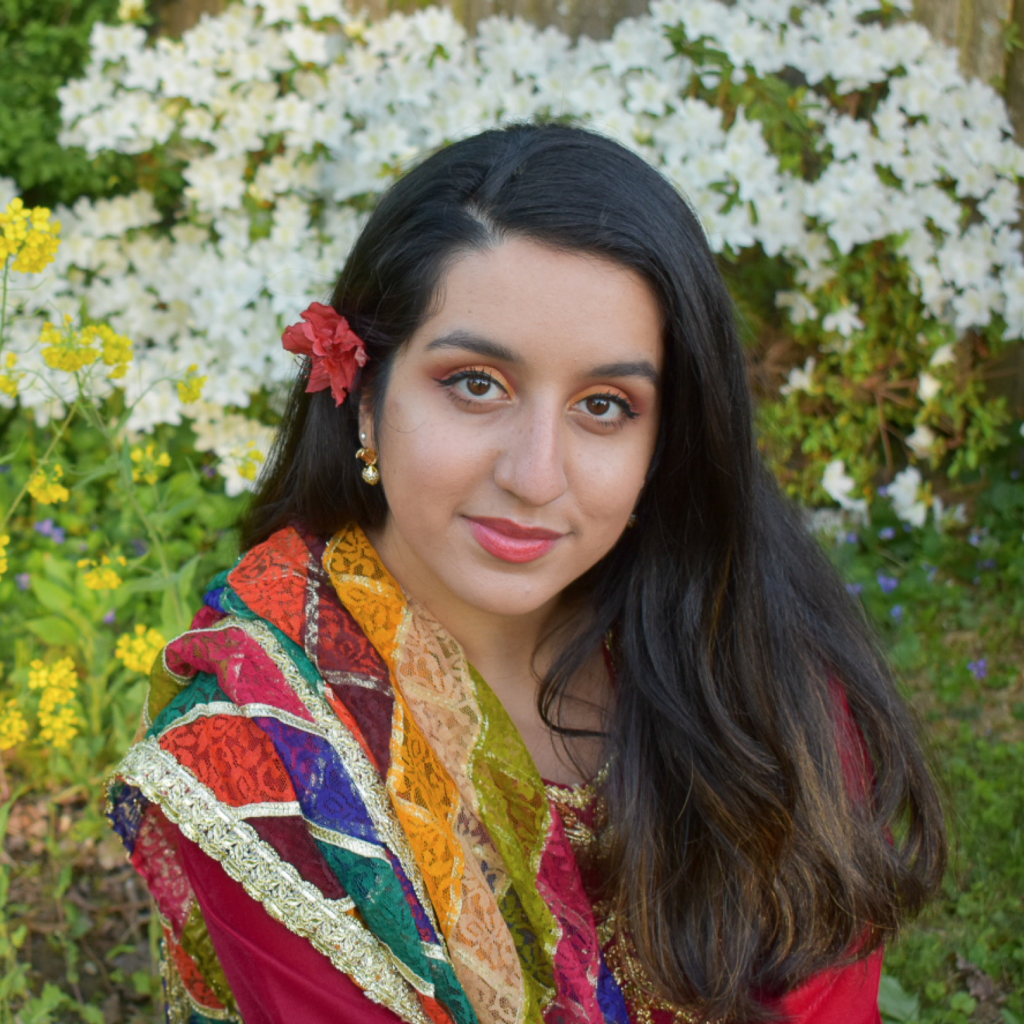 Mariam Dogar
Mariam Eman Dogar was born in Singapore and has lived in Dubai and Massachusetts. Moving every few years, Mariam describes the closest thing to "home" as the intangible bridge she and her siblings occupy between the very different countries, cultures, and families of her US-American mother and Pakistani father. Mariam has loved writing since she was in elementary school, creating fictional worlds and characters in the back of her notebooks. However, she started writing poetry during her time as a biology major and urban planning minor at MIT. Poetry is now deeply connected to self-care and spirituality for Mariam while she is training to be a physician at Harvard Medical School.
Marwa Abdulhai
Marwa Abdulhai was born in Chennai, India and has called many places home across the US and in Saudi Arabia, United Arab Emirates, and Qatar. She completed her bachelors and master's studies in computer science at MIT, and is currently pursuing a Ph.D. in robotics and artificial intelligence at University of California, Berkeley. She is drawn to poetry for its oral tradition, and grew up hearing her Dada Saab recite the works of Muhammad Iqbal and Jalal ad-Din Muhammad Rumi in their home in South India. Performing, writing, and listening to poetry allows her to connect with God and understand existence. It is her form of dawah to herself and the world.